Grocophile for iPhone
Overview
View the inventory of items you can add to your shopping list. Here you customize categories of items organized the way you like to make it easy to find the items you shop for with just a few taps. Tap on a group to see the list of items in that group, or use the Search button to see all of your items in one searchable list.
Tap on an item to add it to your shopping list. Tap again to increase the quantity. Tap on the quantity indicator on the left to reduce the quantity.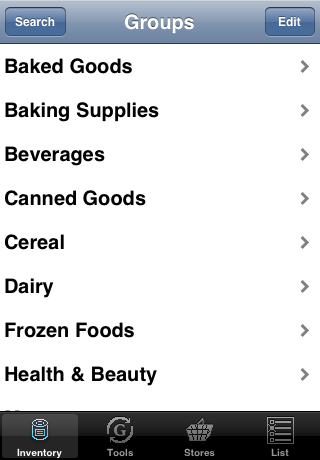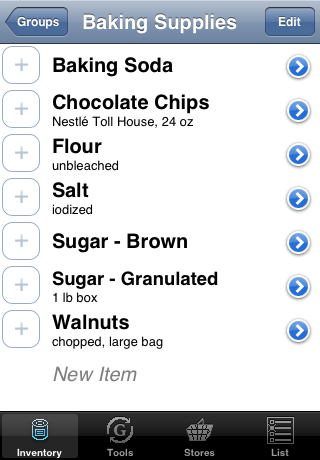 Create a list of the stores where you shop. For each store, you can create a list of the aisles at that store and arrange them in your preferred shopping order. Choose the store you're at, and the shopping list will automatically group your items by aisle and display them in the order you've set.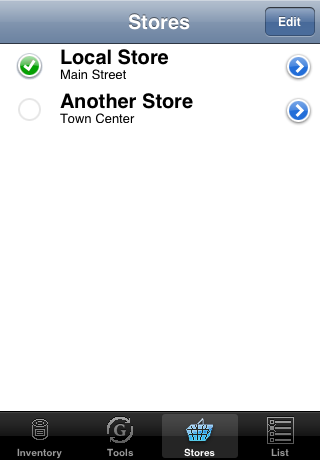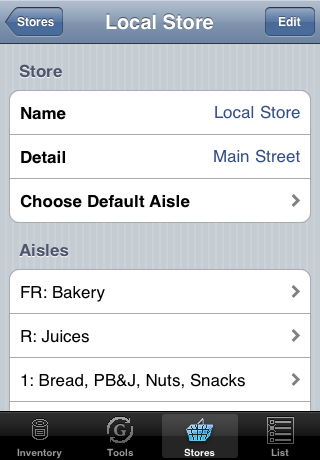 The list items are displayed by groups or by aisle for the current store. You can modify the item details, quantity, and aisle assignment by tapping the

detail disclosure button. Tap an item to mark it as completed and turn it gray.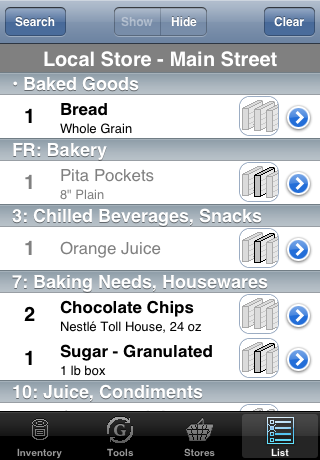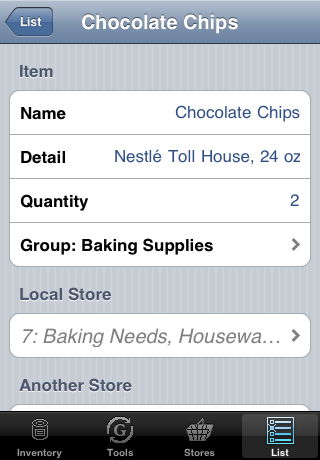 From the Tools tab, you can send your shopping list as an email message, exchange data with another Grocophile user over the Internet using a Google Documents account or locally via a WiFi connection, or get product information online.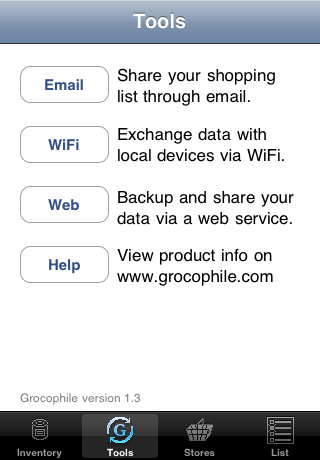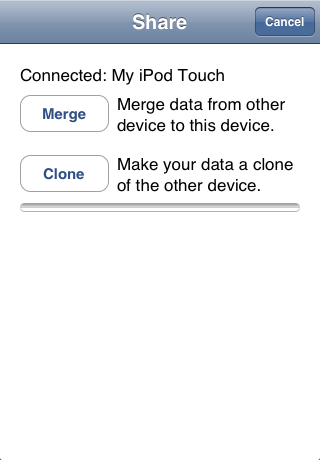 Grocophile Tutorials
Learn how to get the most out of Grocophile with the Grocophile Tutorials.
Creating and Choosing Inventory Items
Learn how to customize the inventory list for the items you use on your shopping list and then quickly create your shopping list from those items.
Creating and Customizing Stores
Learn how to tell Grocophile about your local stores so your shopping list can instantly reconfigure to the store you choose to shop.
Learn how you can quickly mark items off of your list so you can easily see what's left on your list as you navigate efficiently down the aisles. The more you use Grocophile, the more it can help you with your shopping.
Learn how to send your shopping list as an email message or exchange data with another Grocophile user.